"Helle's weekend kulning workshop was extraordinary. She spent time with each participant, correcting our weeknessess and reinforcing our strengths. I was well-challenged, yet in a relaxed forest atmosphere where I felt free to find my voice. I travelled halfway across the world to learn kulning, and my expectations were exceeded! Thank you, Helle, for your wisdom and patience."
Heidi Auman, Tasmania.
Scientist, biologist and Taikodrummer, 2018
FOREST WORKSHOP IN KULNING
Saturday 15/9 2018 at 10.30 – 16.00  Book your spot here
Metingpoint:  S-train station Hareskoven or Skodsborg, depending on the weather.
Healthy voice required. Contact me if in doubt.
This is a workshop where we sing the songs of a shepherdess for a day. Its a great introduction for the beginner and its a wonderful occation to come back to, for the joy and fun of joining a real kulning community, and the possibility of developing your skills and get new inspiration. You will learn Vall-songs, vocal technique for kulning and learn how to communicate through music and calls..  In the forest it all makes sense, this is where this fabulous singing style we created. You will find and strengthen your kulning voice and befriend the magical acoustics of the forest. By the end of the day we gather at a spot with beautiful echoe and check out with a concert of voices with kulning across the forest.
Please bring, long horn/lur, cowhorn or bells if you have (see the kulning page) After booking your spot, you'll receive practical information by mail a few days before the workshop.



The Nordic Voice Kulning Squad
Kulning is more fun when there are others to sing and play with. Also you might feel less wierd if you are in group, when other people pass by while you are out enjoying your art..!  😉 So, I made a community for that. When you have participated in a workshop with me, you automaticaly become a member of the community of kulning-lovers "The Nordic Voice Kulning Squad". In this way you can easily find friends to gather with for continous kulning practice in parcs or to share your favourite kulning spots with in the wild..
It's a closed Facebook group. All you have to do, is befriending me (Helle Thun) there, then I'll ad you to the group after the workshop.
_________________________________________________________________________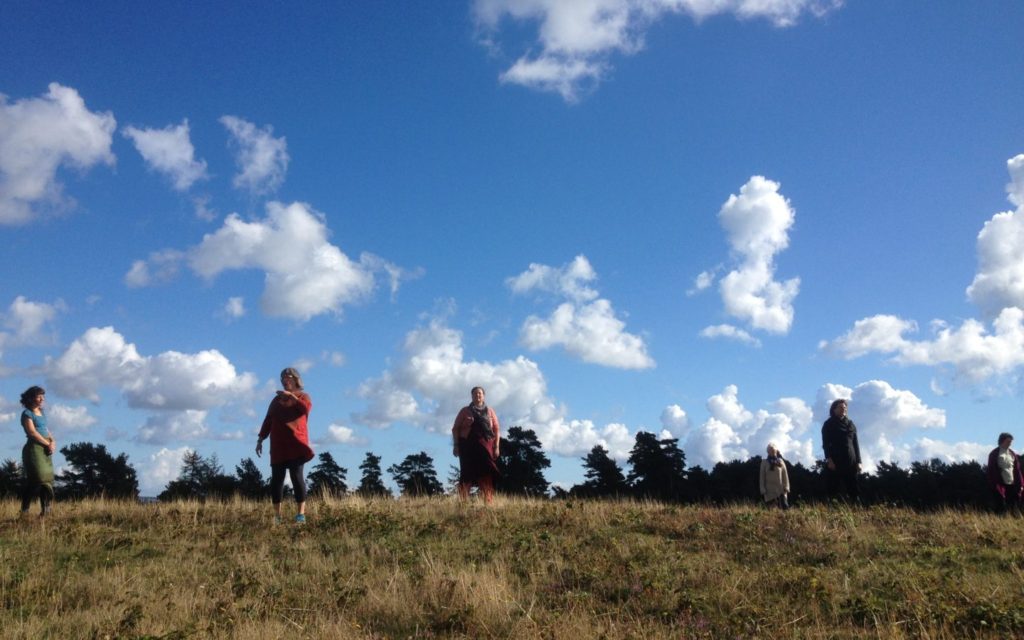 Sign up for the Nordic Voice Newsletter and stay updated about my upcoming events, workshops and concerts.
Looking forward to see you! 
Please follow and like us: