FREE YOUR VOICE & RECLAIM YOUR WILDNESS!
September 9-18 2019 in Sweden
The Nordic Woman is a totally unique journey into the wild landscapes of Scandinavia, and into a singing tradition that has the strength of the female voice as its core. There is no other program devoted to this unique vocal tradition in its original landscape, where the voice is seen as a source of personal power and expression.
This 8 day journey for women weaves together wildness experience, traditional folk singing, kulning, nature connection, embodied movement, and storytelling. The Nordic Woman is for you if:
you want to connect to and empower your own voice
you're ready to embody your creativity and personal power
you're seeking a deeper connection to wildness
you want to plug from life's pressures and urgency
you desire sacred inner time with your inner world
you are drawn to the haunting beauty of kulning and want to discover your own unique call
LEONORE TJIA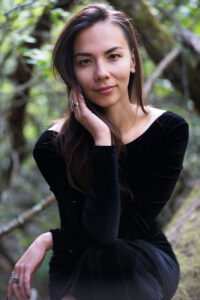 I look very much forward to work with my wonderful friend and co-leader Leonore Tjia. She is a very wise person experienced in life, hunting freedom for all people in her work. She coaches as a therapist in her business:  www.rewildingtheheart.com.
She is an artist-healer and sexuality educator whose work lies at the intersection of soul, myth, eros, and intimacy. She is a trained practitioner of Internal Family Systems therapy, helping people transform their emotional and sexual patterns and awaken their innate erotic intelligence.
She also teaches "Body Tales" a method that encourage embodiment, creative expression, storytelling, and witnessing. Having lived in the wild landscapes of Scotland, Vermont and now California she sees a deep connection between nature, sexuality and the soul.
VIDEO: Leonore Tjia and my self, founders and co-leaders of the Nordic Woman expedition, share about the history of kulning and its connection to earth-based living.
references – WORKING WITH ME..

"I feel a new freedom and more effortless power when I sing. It's so inspiring! In many many ways. Helle teaches with delicious spontaneity and empathy, so that you as a participant become completely safe, adequately challenged and creatively inspired. If I occasionally felt slightly awkward with the next assignment on the program, it always fit that she just chose to break the plan and introduce a different exercise. Wonderful flow! My experience was that everyone in the group got what they came for and that we were lifted both together and individually. Admiration and a big thanks!"
Gry Buhrkall, Denmark, 2015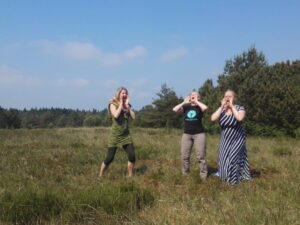 "Helle's weekend kulning workshop was extraordinary. She spent time with each participant, correcting our weeknessess and reinforcing our strengths. I was well-challenged, yet in a relaxed forest atmosphere where I felt free to find my voice. I travelled halfway across the world to learn kulning, and my expectations were exceeded! Thank you, Helle, for your wisdom and patience."
Heidi Auman, Tasmania.
Scientist, biologist and Taikodrummer, 2018
___________________
We look forward to hearing from you. Please let us know if you have any questions. As it is an exclusive program and we have made payment plans available to split it up the payment in smaller parts.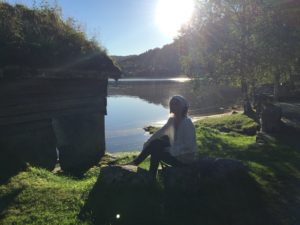 /Helle
Please follow and like us: