The voice is a complex physical instrument, rooted in the mechanics of the body. At the same time, the voice mirrors the depths of the soul and can express profound emotionality. Music is a universal human language the goes beyond the reach of words and set free the power of the soul. The human voice is full of possibility and. In order to reach its full potential, the voice and the singer body must be trained and exercised – as with the body in any other sport. But in language of art and music the goal is not to  compete but to be able to joyfully express oneself authentically and share the bliss of music with other people. I believe that music is the primal language of the human race, as we have the possibility to be rewarded naturally with joy, ecstasy and bliss when we succeed to unfold music with our voices in communion with others.

Private lessons are customized to your individual skill level and goals for how you want to use your voice. I enjoy working with students at all skill levels, from complete beginners to professionals. I am a classically trained singer, with broad experience as actress, performer and solist. I have a holistic an physical approach body and voice work, as well as technical skills and tools of both classical singer and actress and am always able to find a way in to understand and help free locked potential in a student.
solo Singing lessons
Singing technique: building up the singers body as the instrument with physical training, control and awareness of breath and body, musical exercises that trains the vocal chords in the preferred musical style.
artistic interpretation of musical repertoire, (phrasing, articulation, etc)
improvisation and personal expression
scenic presence
speech training
Length and fee: 1 hour, 700 kr
Payment:
1 lesson
3 lessons
5 lessons
You can also choose to pay cash or by MobilePay at the end of the lesson.
Solo Kulning lessons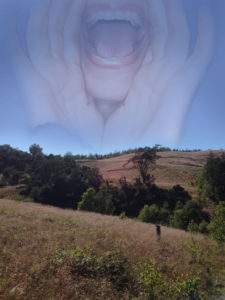 For those interested in learning to do the ancient Nordic kulning, I offer private instruction in this unique vocal style. You will get a full introduction to the technique, from the history of kulning to learning exactly how to produce this sound within your body and connect to your own power and expressiveness. Once you have learned the technique, I can guide you to explore the musical world of the tradition along with the improvisational elements of kulning.
Even if you have never made this kind of sound before, don't worry about getting started — I'd love to help you find the power in your own voice and teach you the beautiful sounds born in the Scandinavian landscapes. Then you can make it your own and sing your own truth with a beautiful sound and a strong voice.
Initial lesson: 2 hours, 1500 kr
Follow-up lessons: 1 hour, 1000 kr
Payment:
Initial lesson
1 lesson
3 lessons
5 lessons (10% discount)
You can also choose to pay cash or by MobilePay at the end of the lesson.
VOice REHABILITATION
I work with people who have injured their voices, helping them rehabilitate and re-train the muscles of the vocal apparatus. This work is especially useful for coaches, educators, nature instructors and other people who may suffer from work-related vocal strain or injury. I was an athlete and wilderness educator before I became a professional singer and my approach is grounded in anatomy and physiology. We will building a rehabilitation program for your voice akin to strength training for the body so you can release tension, overcome injury and regain control and healthy usage of your voice.
I also have a network of professional voice specialists that I can refer you to, if another approach is needed.
Length and fee: 1 hour, 700 kr
Payment:
1 lesson
5 lessons

You can also choose to pay cash or by MobilePay at the end of a lesson.
Work with me
If you are interested in working with me, please contact me (write or call and leave a message if I'm not there) and we will have a chat about your needs and then find an appointment for your first lesson. I usually teach in one of my working spaces in Copenhagen SV or V.  I look forward to meet you!
Please follow and like us: